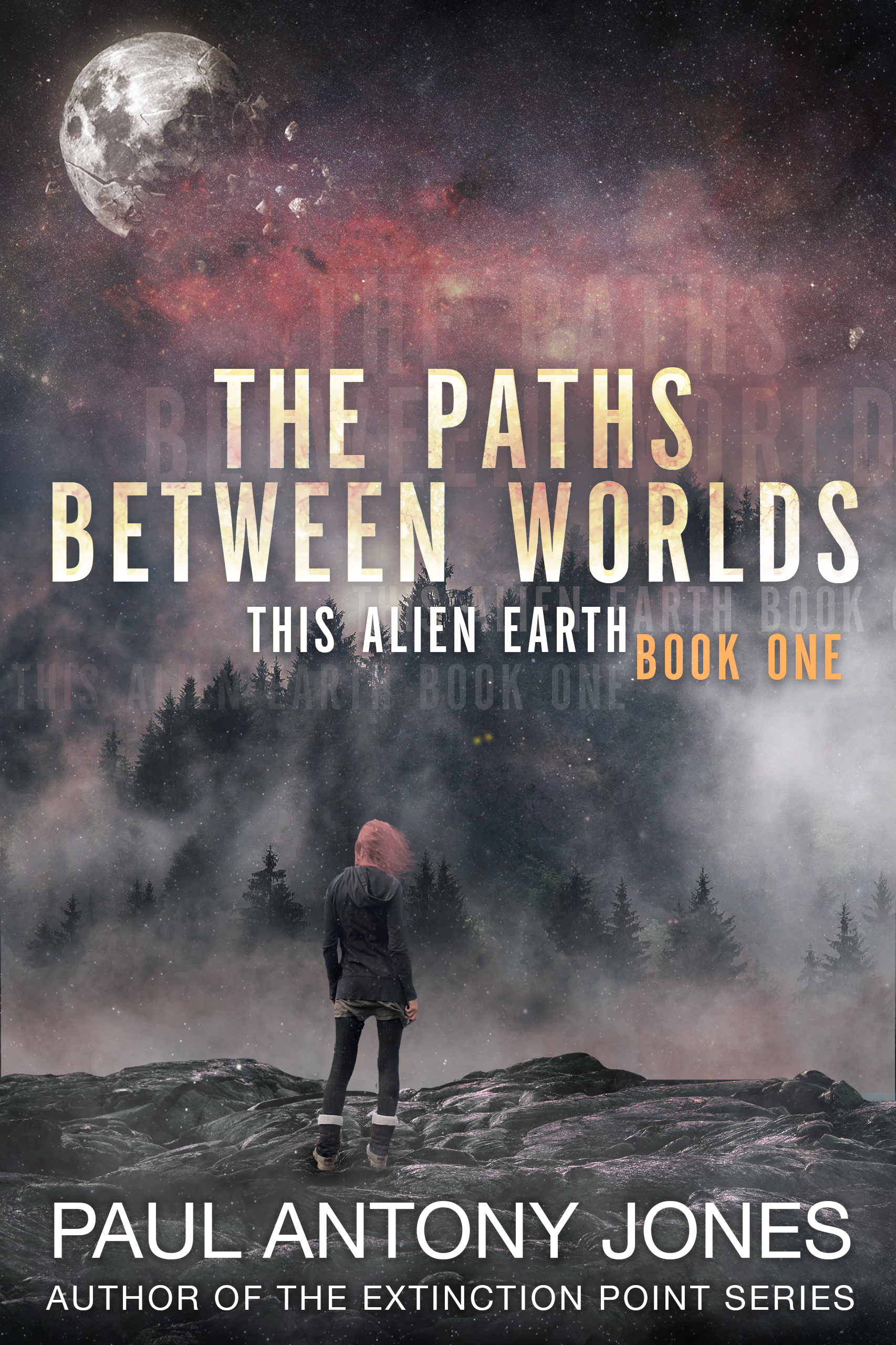 The Paths Between Worlds
This Alien Earth Book 1
By Paul Antony Jones
Welcome Children of Earth, do not be afraid
A single second is all it takes to completely change a life. For Meredith Gale, it was a drunk driver and a devastating car crash that left her addicted to pain pills and her best friend dead. Now, ending her life seems like her only choice, and that choice is the reason she's dangling by her fingertips from a bridge high above the freezing water of the San Francisco Bay.
But someone or some thing has other plans for Meredith, and as her fingers slip from the cold steel of the bridge, a disembodied voice asks her a simple question:
"Candidate 13: Do you wish to be saved?"
Realizing her mistake too late, Meredith screams "Yes!" and instantly finds herself transported to a mysterious island, alongside hundreds of other Candidates like her, each pulled from human history with seemingly little in common. But when Meredith stumbles across a cryptic message meant only for her, she uncovers an even bigger mystery — a mystery that places the fate of humanity's future firmly in her hands.
With the help of her new companions, Meredith will set out on an impossible journey to find the one person who can solve the riddle of why they were brought to this strange, alien Earth… assuming they can survive the dangers that lurk within this new world and the dark forces that are massing against them.